Powering Virtual Solar Processes With Precise Remote Measurements
Minimize Site Visits and Reduce Cycle Times
Please download the sample report in your desired format:
Unsurpassed Accuracy
9x Better Than Satellite
Design photovoltaic (PV) systems with precise roof data extracted from our high-resolution aerial imagery.
Sell and Plan Remotely
EagleView compliments or eliminates your site survey process, delivering the external property data you need to plan a solar project.
Improved Efficiencies
Augment processes with digitized data and reduced human errors. No ladders or drones needed.
Real Customers,
Real Results
Jake Wachman
VP of Software
"EagleView reports help us to eliminate in-person site surveys and shorten project lifecycles by up to two weeks. Everyone wins: homeowners go solar faster, our dealers avoid an additional site visit, and we reduce project overhead."

"By using EagleView's always-accurate reports, we're able to get ahead of trends and create designs and plan sets much faster without having to set foot on the property."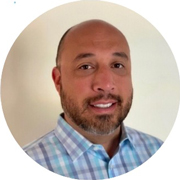 "EagleView completely changed our world and how we're able to scale and grow and deliver a better experience for our homeowners."
Joseph Marhamati
Vice-President & CFO
"With EagleView Ipsun Solar reduces project cycles by an average of 10 days."
❮
❯
Why EagleView

Design using precise digital models instead of drawing over 2D images and estimating the size and location of obstructions.
Determine optimal panel placement for energy production based on solar access values derived from sophisticated shade analysis.
Create proposals, permit sets, project plans faster with digital file exports for popular design programs.
EagleView Inform™ Data Solutions
Comprehensive remote measurement solutions, including pitch, azimuth and remote shade analysis, to improve your business performance.
Explore Inform
Start Using EagleView Now